Architectural Competition Results
A total of 64 highly detailed and aesthetic architectural proposals, at the level of ideas, were received. On the basis of the evaluation criteria outlined in the Competition Announcement, four ideas particularly stood out and will receive cash prizes of €20.000, €15.000, €10.000 and €5.000. A further three proposals have been awarded an honorable mention.
The jury closely reviewed the submissions' comparative advantages and identified possible improvements. The competition organizers will now select which of the four winning architectural teams will be appointed to finalize their construction proposal. Their decision will consider innovative architecture and design, functionality and feasibility, visual integration with the existing buildings and landscape, and compliance with the project's budgetary and sustainability aims. It should be noted that the selection was made by a 10-member jury composed of distinguished Greek and international professionals in the fields of architecture, design, landscape architecture, arts and architecture history, as well as representatives of Athens College and the donor. All submitted proposals came from Greek architects, engineers and with offices based in Greece and abroad and were anonymous when assessed by the jury.
Mentions
Honorable mentions were attributed to the following associate architects and design offices: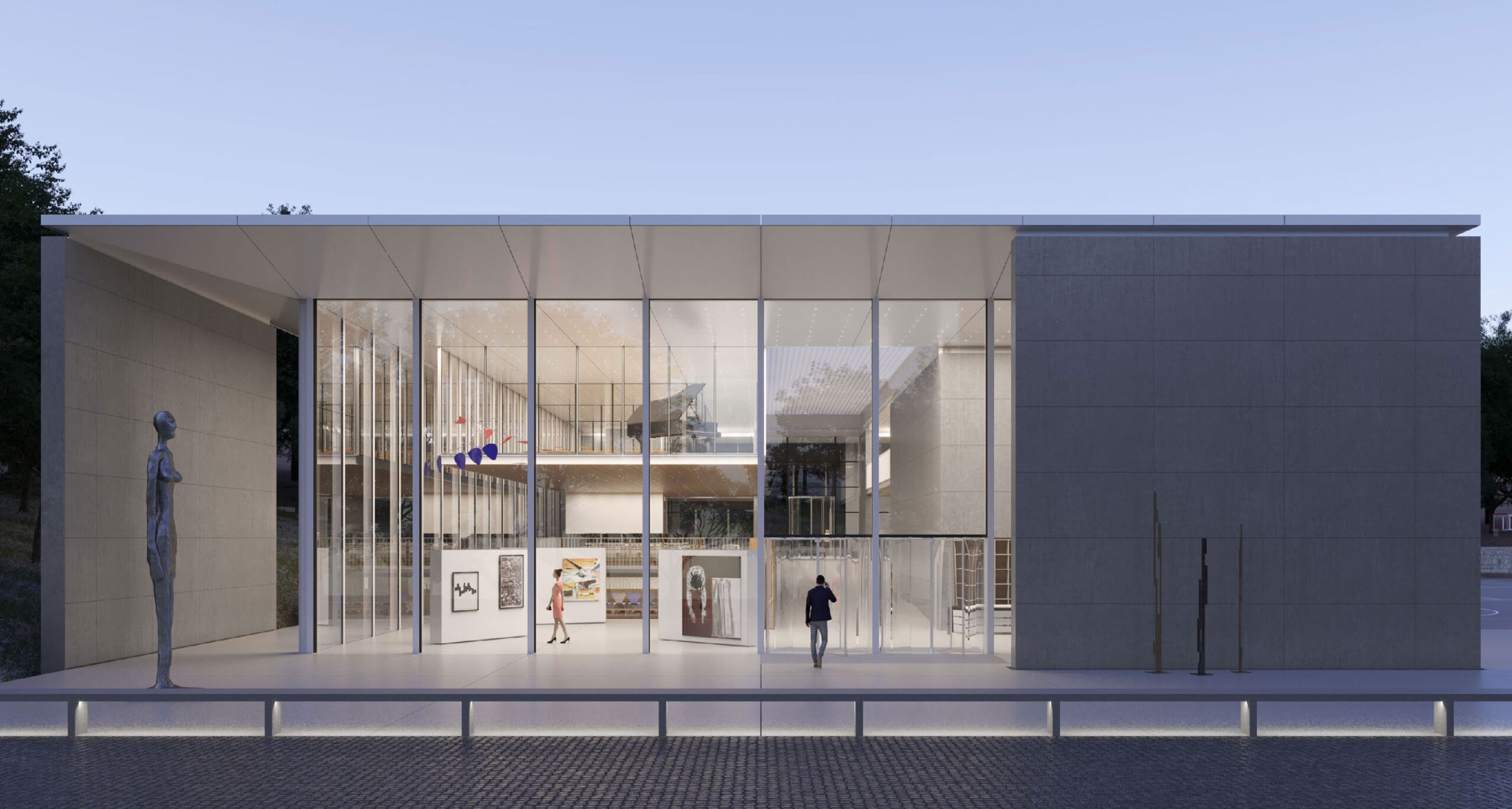 Team
collaborating architects: Agis Panagiotis Mourelatos and Georgios Fatseas, in collaboration with Marina Filippopoulou (consulting architect), Antonios Mourelatos (consulting architect), Ioanna Diamanti (architecture student, design team), Georgios Karonis (architect, design team) and Antonis Tzortzis _ Studio Taf (rendering)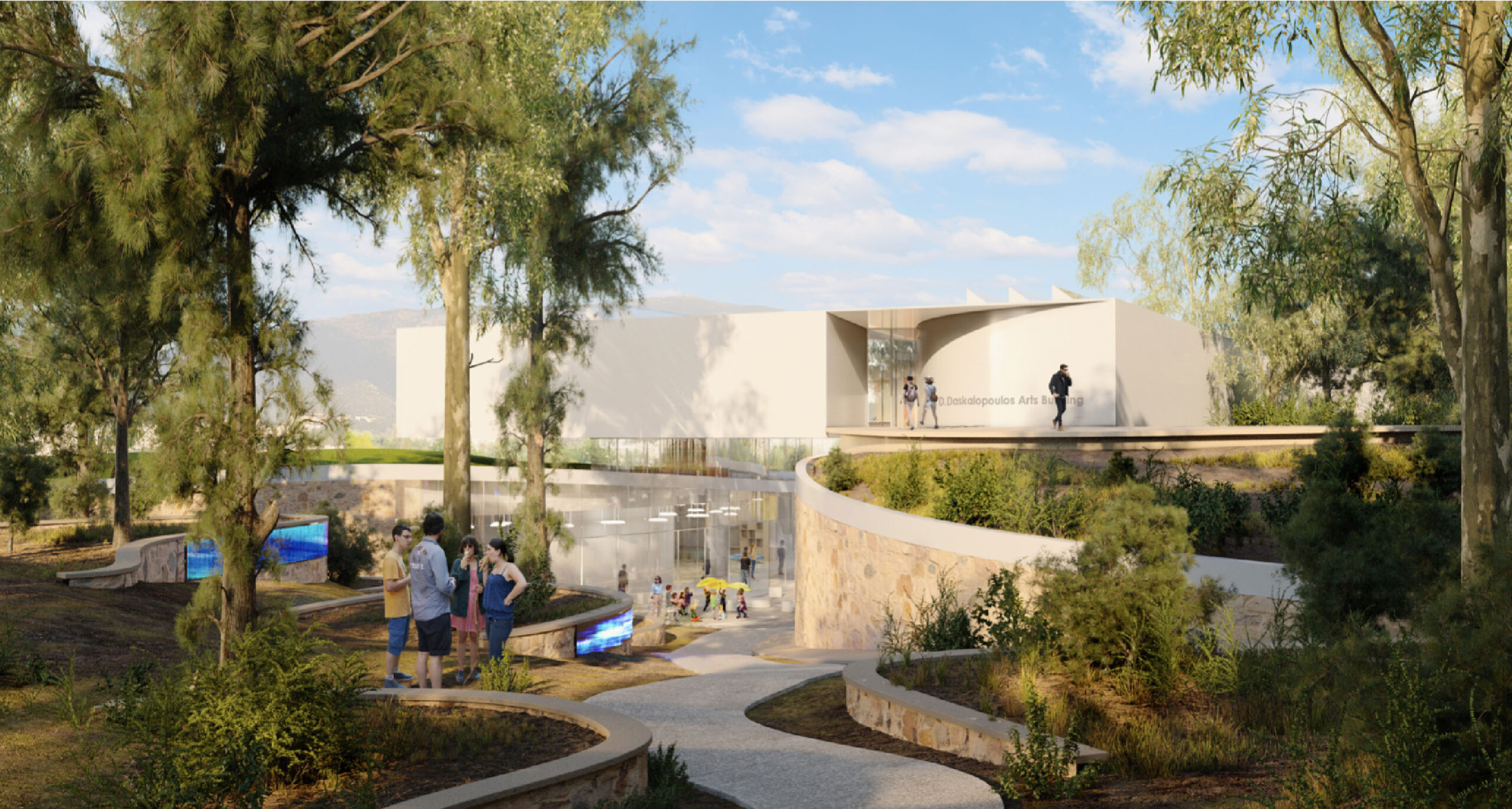 Team
collaborating architects: Panagiotis Parthenios, Anna Karagianni, Christos Kyrou and Georgia Ina Partheniou, in collaboration with Valina Geropanta (urban architect), Giannis Petroulakis (urban architect), Karolos Hanikian (landscape architect), Manolis Economou (landscape architect), Flora-Maria Mpougiatioti (sustainable design), Alexadros Papandreou (educational consultant), Panagiotis K. Parthenios (structural engineer), Raissa Andreopoulou (landscape architect), Konstantina Kerasoviti (architect, WELL AP), Giannis Dahis (architect), Kiriaki Forti (architect), Dimitra Niktari (architecture student), Georgia Litsika (architecture student) and Lais – Ioanna Margiori (architecture student)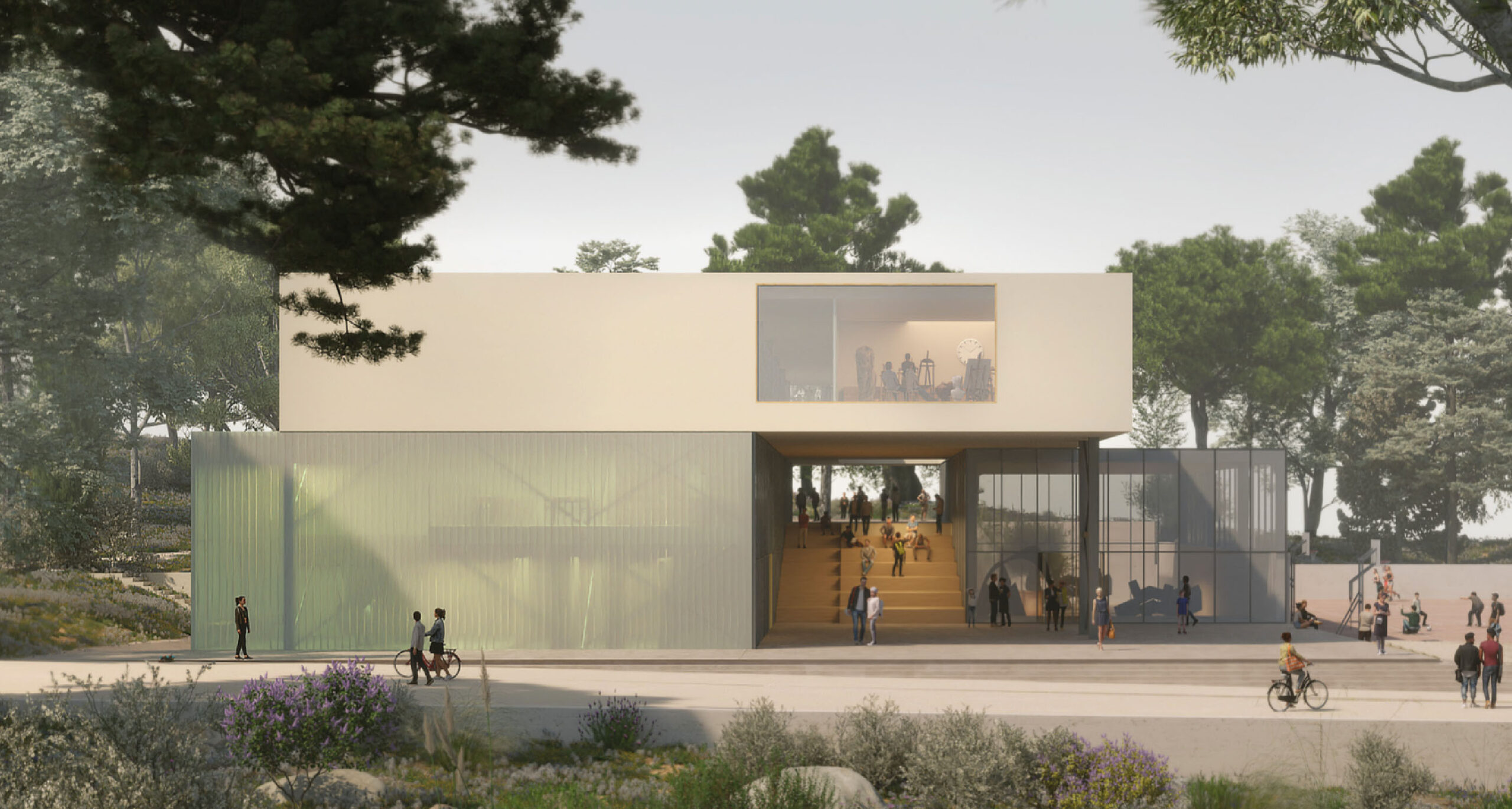 Team
collaborating architects: Iro Bertaki, Christina Loukopoulou, Costis Paniyiris and Konstantinos Apostolidis, in collaboration with Lost Minute Studio, Fotini Adrimi, Vasilis Kalisperakis (architectural visualisation), Michalis Aggelidis (structural engineer), Dimitris Mantas (mechanical engineer), Aris Tsagrasoulis (energy and environmental planning consultant), Antonis Skordilis (landscape architecture consultant) and Elli Tsakopoulou (architect)